We Play While You're Away
We offer very interactive and fun doggie daycare services that will be sure to have your dog going home happy and tired. Drop off your pet for the day to socialize and play! We have multiple dog play groups and one on one playtime services with a kennel technician depending on the needs of your pet. This service is both fun for your pet and convenient for you! Drop off your pet for the day while you're at work and take them home happy and tired from a day of play! We give your pets lots of love and play, and allow social interaction.
We have a beautiful courtyard where our doggie daycare guests get to play! The courtyard also has a pool so your best friend can make a splash and cool off on a hot day! We make our daycare services as convenient as possible for you! You can drop off and pick up your dog anytime between 7:30am and 6:00pm Monday-Friday.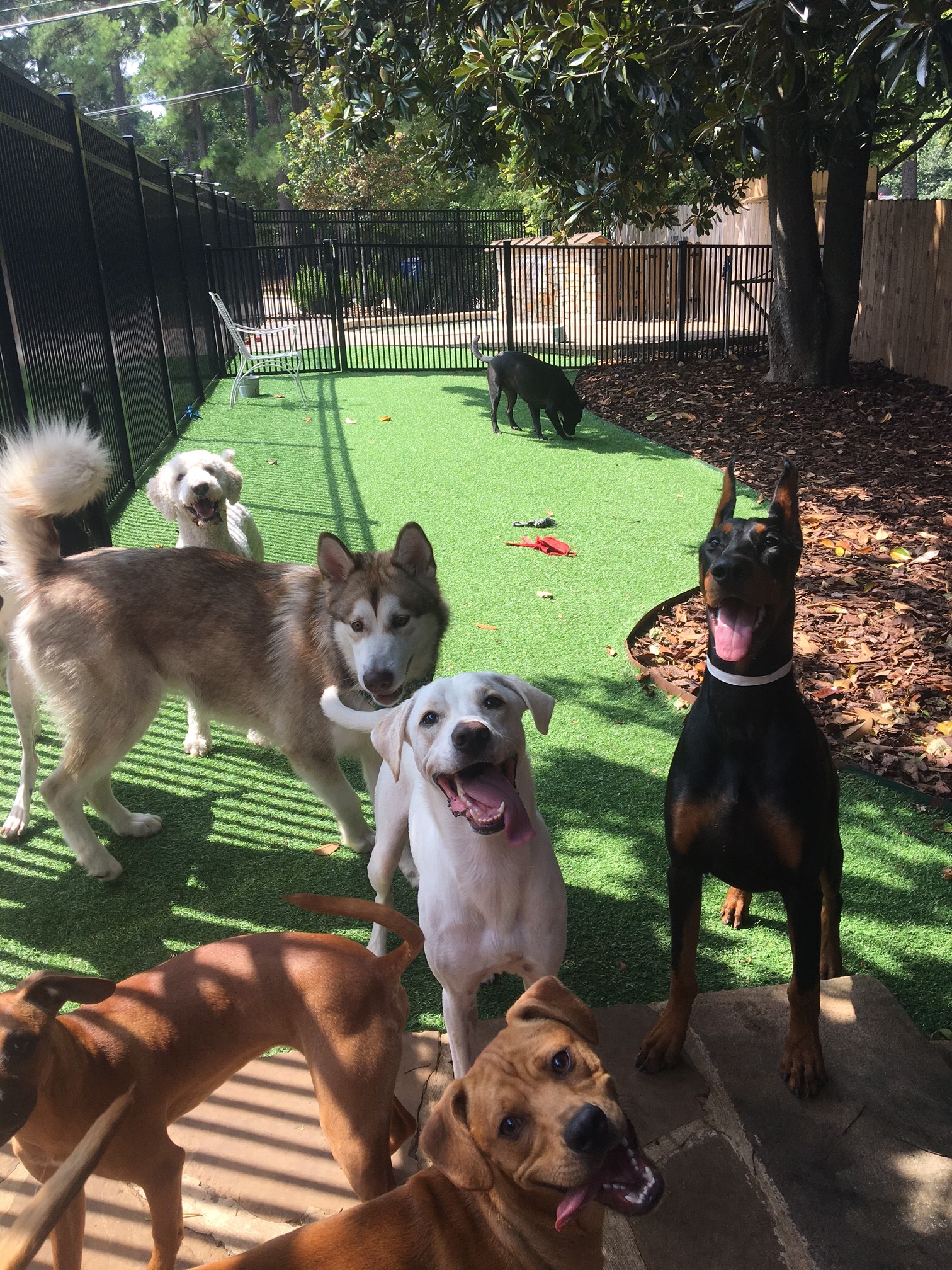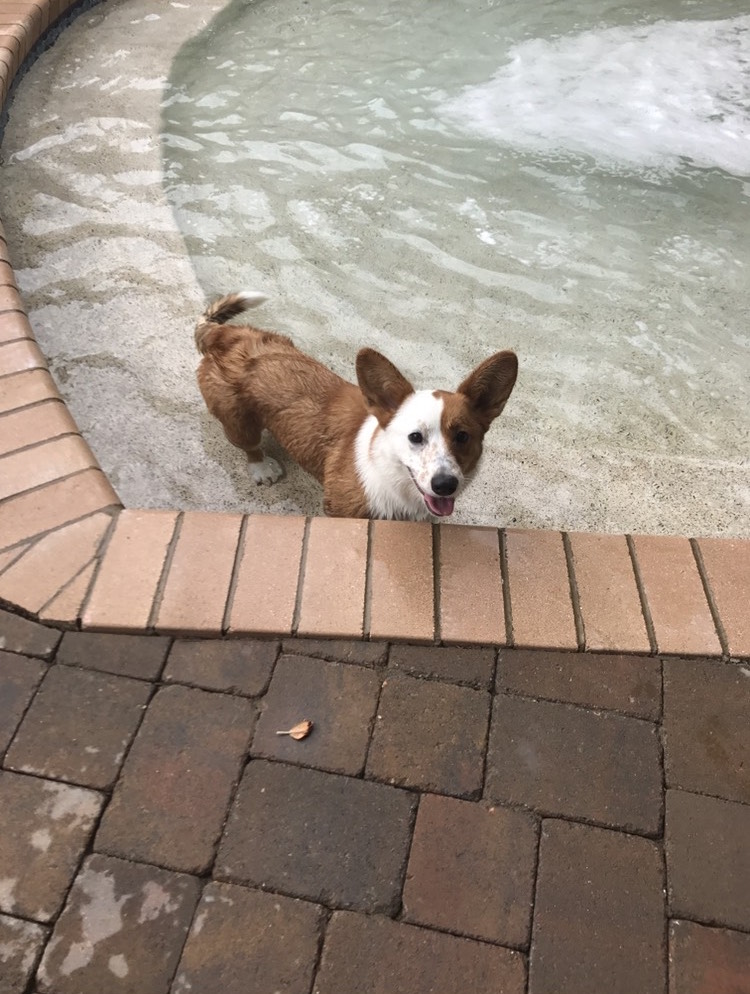 For the health and safety of all our daycare guests, we require that all boarders be current on vaccinations and free of worms, fleas, and ticks. We can also give your dog a go-home bath, nail trim, anal gland expression, or ear cleaning before you pick them up per your request.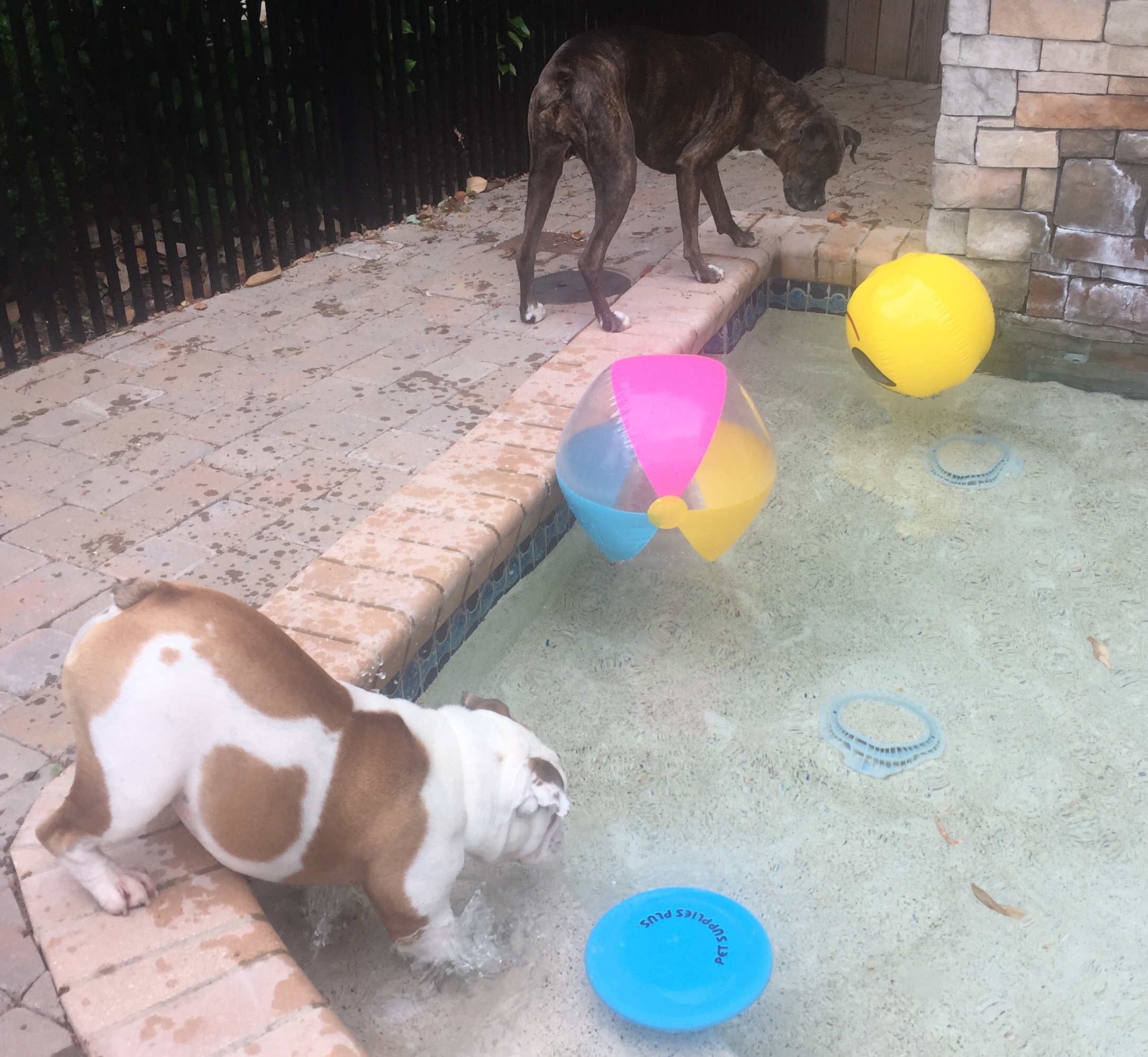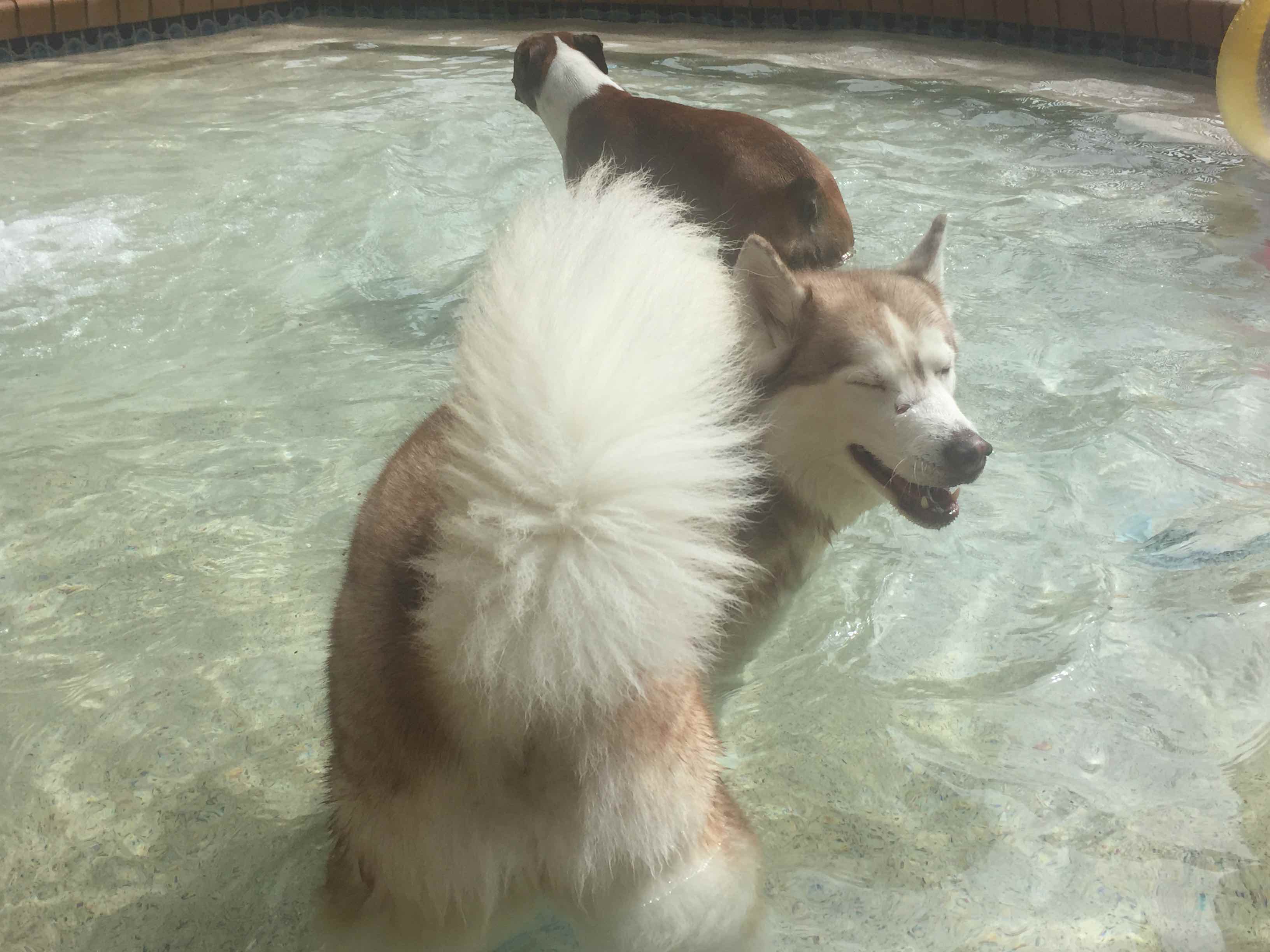 Half Day of Doggie Daycare
(5 hours or less)
Full Day of Doggie Daycare
(5 hours or more)
$36 per day
5 Day Pass $170
10 Day Pass $330
20 Day Pass $600
Unlimited Monthly Pass $445
*Can add on a pool for an additional $5 per day